PHP vs HHVM Benchmarks (2018)
For the benchmark test was used the newest version of each platform and was benchmarked the homepage for one minute with 15 online users.
The used server specs:
Machine used: 8x Intel(R) Xeon(R) CPU @ 2.20GHz (Powered by Google Cloud Platform and running in an isolated container)
OS: Ubuntu 16.04.3 LTS
Docker Stack: Debian 8, Nginx 1.13.8, MariaDB 10.1.31
PHP Engines: 5.6, 7.0, 7.1, 7.2
HHVM: 3.24.2
OPCache: For WordPress, Joomla, and Drupal, we used the official Docker image. For the rest we used the same image setup with the OPcache enabled using the following recommended php.ini settings.
opcache.memory_consumption=128
opcache.interned_strings_buffer=8
opcache.max_accelerated_files=4000
opcache.revalidate_freq=60
opcache.fast_shutdown=1
opcache.enable_cli=1
The results are: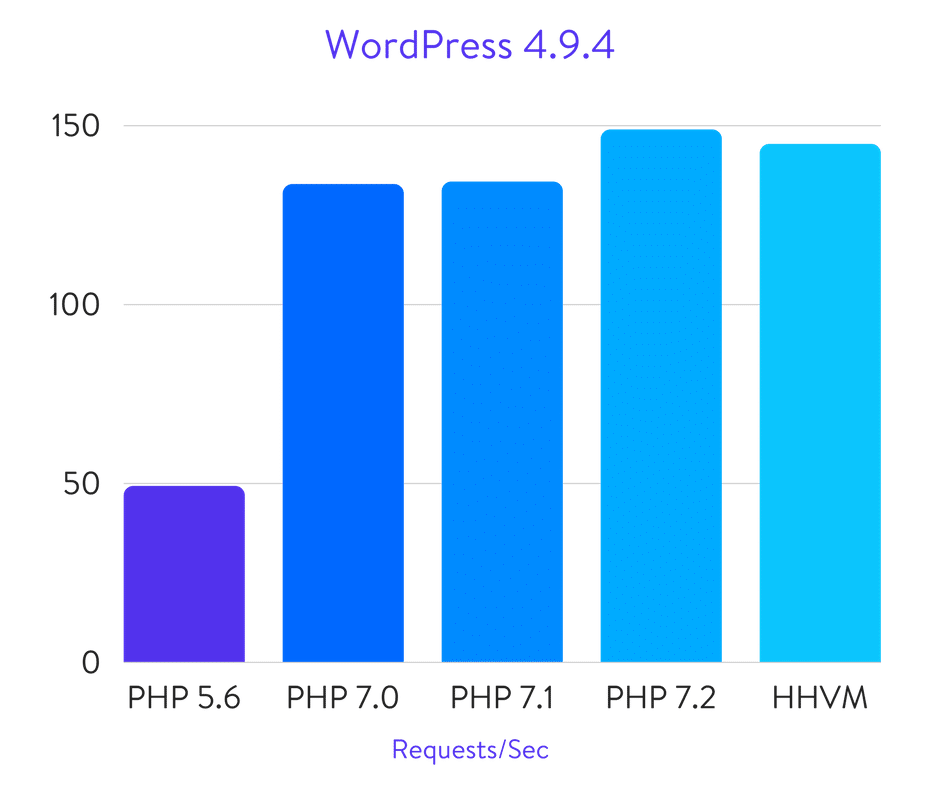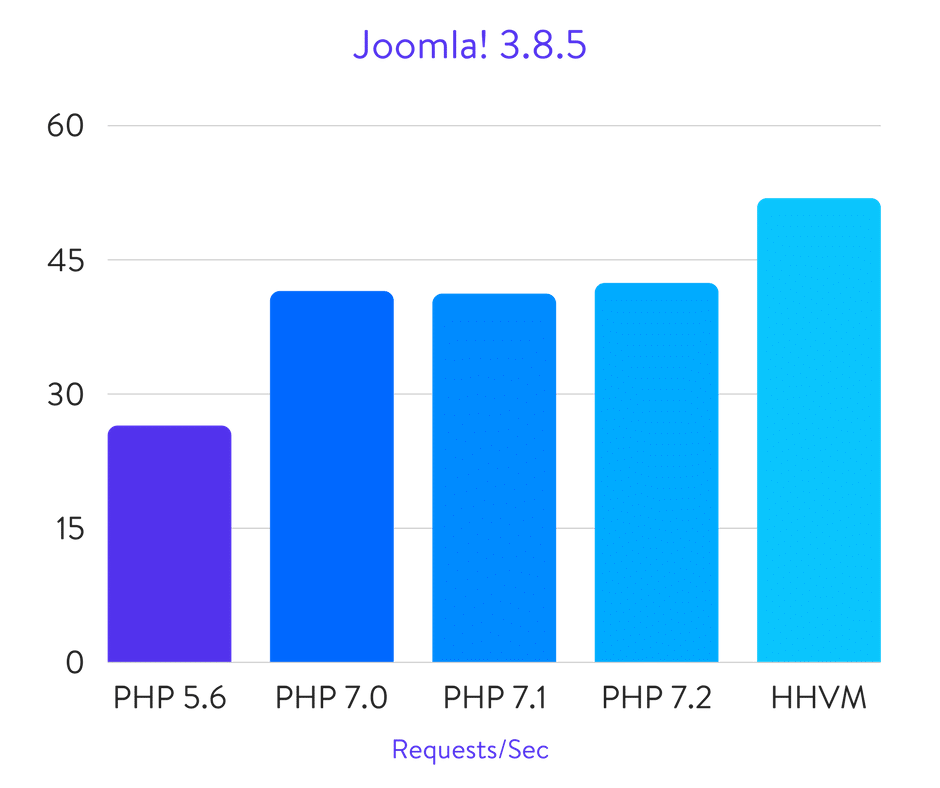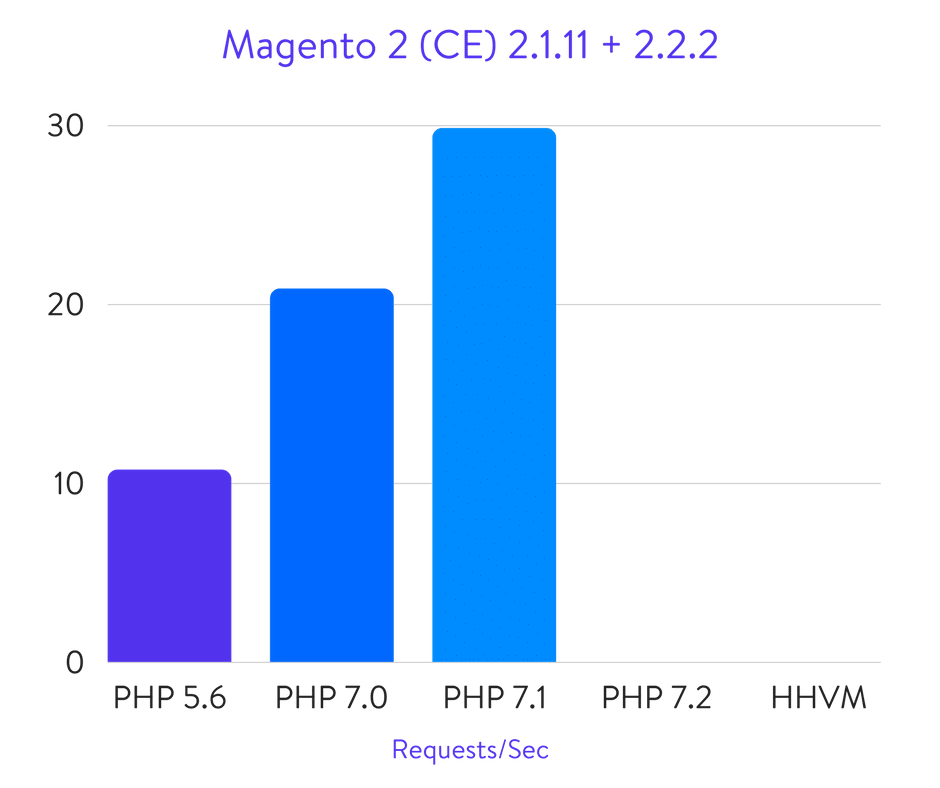 Last edited: